Five Steps to Submit Your Application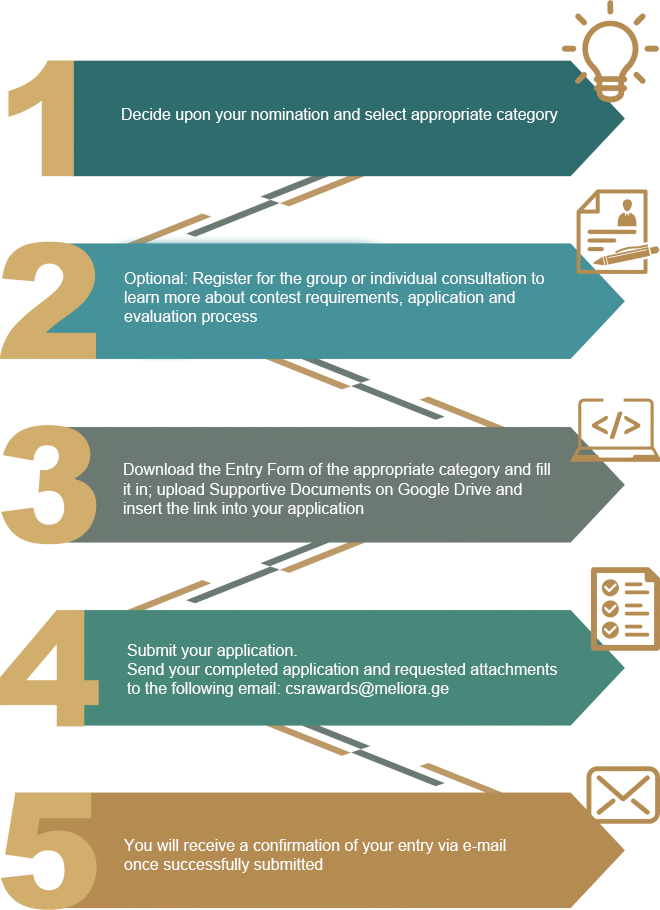 Language: Applicants can submit their applications in Georgian or English.
We have several international experts sitting on Jury. That is why all applications submitted in Georgian will be translated into English to be evaluated by international assessors.
For further information please see: Guide for the applicants; Terms and Conditions of the Awards.
Detailed Description of Five Steps to Enter